DANA hits Spain for second consecutive day: rescues, accidents and torrential rains
---
Tarragona, Toledo, Castellón, Madrid, Valencia and Aragon are some of the regions most affected by a historical DANA. In recent hours more than 45,000 lightning strikes have fallen on the peninsula due to the Gota Fria and today there are 13 communities that continue to be on alert for heavy rains and storms. The State Meteorological Agency (Aemet) warns, precipitation will continue to hit several points in the country throughout the day.
First day of Fallas 2021 and the Gota Fria gave no respite. The night of the plantà of the small fallas, the storm unloaded with force in the capital, damaging many constructions. In just a couple of hours with the passage of the DANA, from 22:00 to midnight, the emergency service 112 had to manage 210 incidents, 201 in the province of Valencia.
In Vinaròs, Castellón, the water has overflowed a ravine. Because of this situation, the emergency services have had to rescue 25 people, most of whom had been trapped in their cars.
Towns completely flooded, that's what Toledo looks like since Wednesday because of the DANA. The storm has left several cars trapped on the N-400 road, which links the city of Toledo with the neighborhood of Santa María de Benquerencia.
In this province of Castellanomanchega, a minor was trapped in a vehicle stuck in mud. After much anguish, the firefighters were able to rescue the little boy who is already in good condition.
Streets and homes completely flooded, traffic jams and accidents on the main roads of Madrid due to the DANA. In municipalities such as Alpedrete, Arganda del Rey, Rascafría and the capital have registered more than 45 liters per square meter, and more than 60 in areas such as Navacerrada.
A lightning strike hits the light box of a dwelling causing the fire of the entire electrical installation. The short circuit leaves an entire neighborhood of Madroñera, in Cáceres, without electricity.
Although the storm is receding, it could still wreak havoc today. The islands of Mallorca and Menorca in the Balearic Islands, Castellón, Valencia and Tarragona continue to be at significant risk due to heavy rains and storms. Asturias, Barcelona, Burgos, Cuenca, Cantabria, Guadalajara, Girona, Huesca, León, La Rioja, Lleida, Madrid, Navarra, Teruel, Palencia, Segovia, Soria, Zaragoza, Zamora, Ourense and Vizcaya are on yellow alert.
If you live in Navarre, Aragon, Catalonia, Valencia or the Balearic Islands, take extreme precautions. Because today, Thursday, the orange alert continues for heavy rains and storms.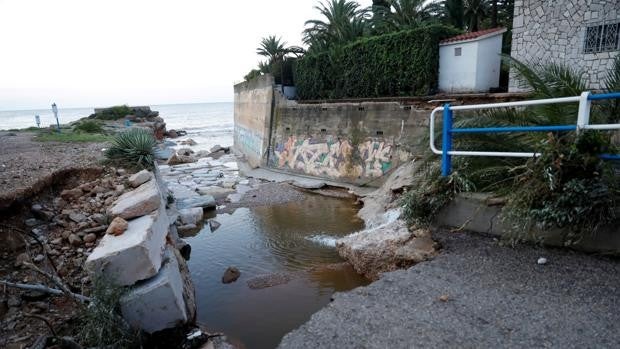 ---