Images of how the lava of the volcano of La Palma affects numerous houses
---
The lava flows that have been descending for hours down the slopes of the municipality of El Paso, La Palma, from the volcano that exploded this Sunday in the area of Cabeza de Vaca advance, in the middle of its trajectory, at approximately 700 meters per hour.
The Guardia Civil anticipates that it will be necessary to evacuate between 5,000 and 10,000 people, in a process that has already begun. The eruption has caused a lot of damage and the lava has also entered the houses. According to the authorities, there are at least 100 properties affected. Several families have lost their homes and within them, everything they had.
"What a pain to work all your life for this," said some of those affected. The lava, unstoppable down the slope, heads towards the sea and sweeps away everything in its path. Magma has entered some houses through the garden, while firefighters try to protect the interior.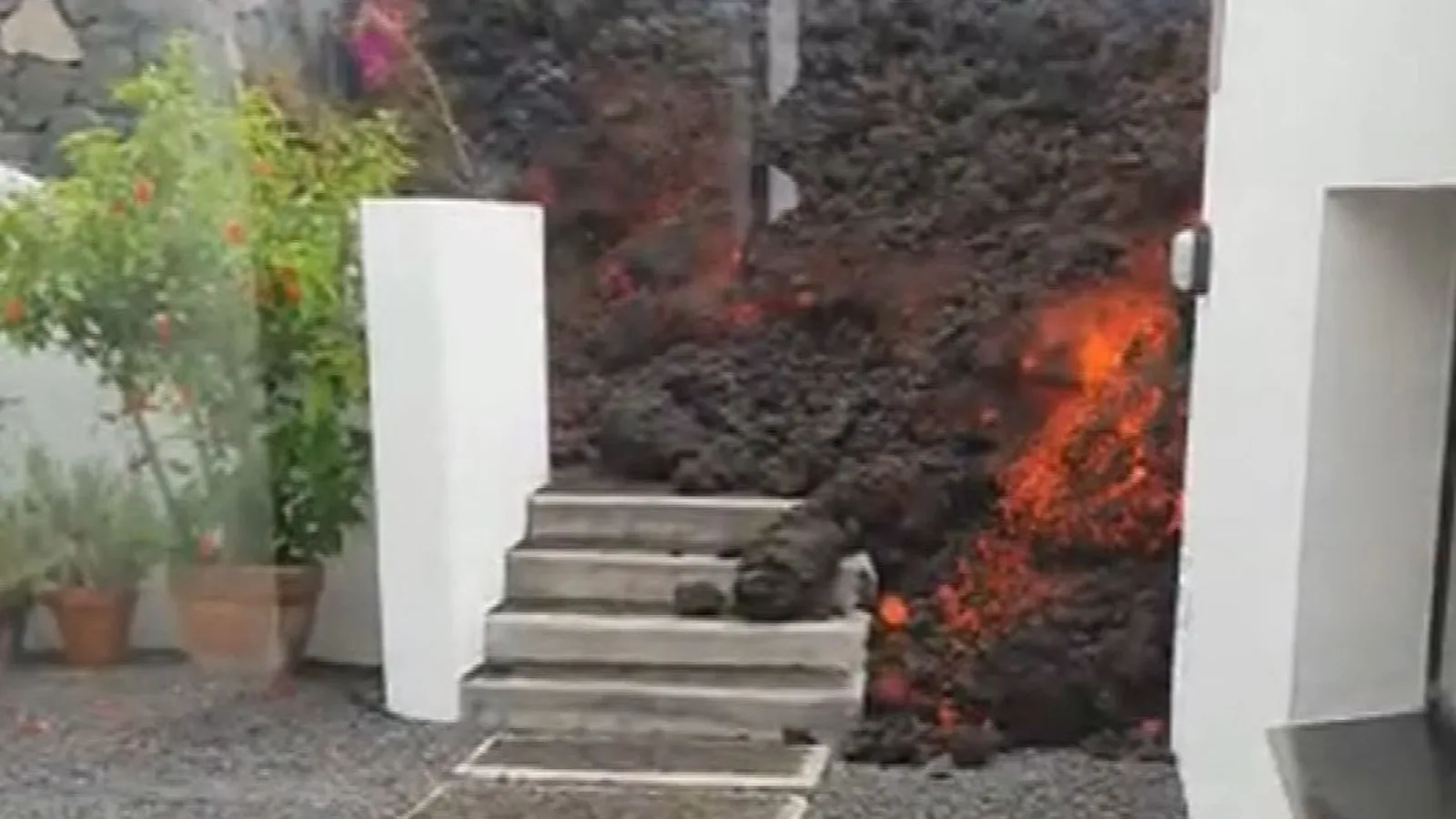 The volcano began to roar in the form of a jolt and a strong explosion that generated a column of ash, which soon followed lava bubbles rising tens of meters above the ground from several eruptive mouths. Up to eight mouths lined up in two fissures, experts from the Instituto Volcanológico de Canarias (Involcán) have said.
La Palma had suffered to date seven eruptions since there were historical records, since the conquest of the Canary Islands in the 15th century, all around the Cumbre Vieja. The last were in the 20th century: the San Juan volcano (1949), where it lasted 47 days, and the Teneguía volcano (1971), where it lasted 24 days.
The volcanic hazard light on the island has already gone from yellow (level 2 of 4) to red (3) and citizens who have not been evacuated have been asked to protect themselves from the ashes by staying at home.
---