The spectacular images of the La Palma volcano lava entering tanks and pools
---
The descent of lava along the slopes of the Cumbre Vieja volcano in La Palma has so far affected around 200 homes and has led to the evacuation of 6,000 residents, many of whom have lost everything.
On its way to the sea, which has been delayed after the magma lost speed, the lava from the La Palma volcano has entered pools and ponds, giving rise to spectacular images that are a foretaste of what will happen when it reaches the sea.
At the moment it is not possible to calculate exactly the time when the lava will reach the ocean, as it is solidifying and continuously changing its direction. The experts point out, however, that, in principle, the magma will reach the sea throughout this Tuesday.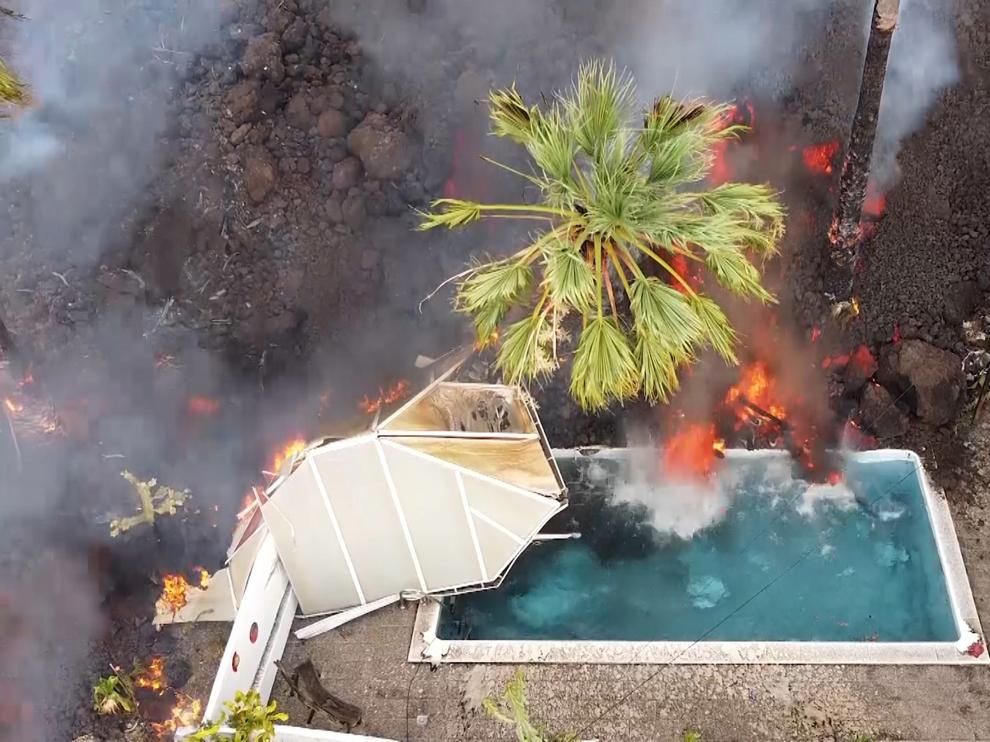 As that happens, the lava from the La Palma volcano in the Canary Islands enters the private pools, lifting a cloud of smoke and gas and overflowing, in most cases, the ponds and reservoirs that flow through it. Images that will be repeated during the next few hours after a new eruptive mouth opens in the volcano, near the town of Tacande.
Tacande is a town with 704 inhabitants. 112 has not been able to specify how many of them will be evicted from their homes, but insists that the evacuation follows precautionary criteria.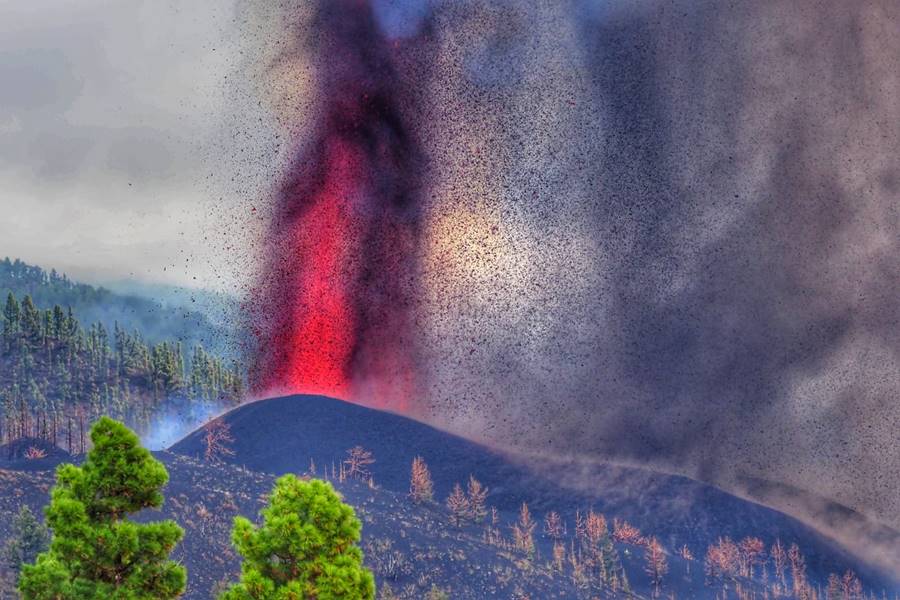 In parallel, the European Union activated on Monday its Copernicus satellite system to follow the volcanic eruption on the Canary island of La Palma, and the European Commission is already in contact with the Spanish authorities to offer additional support, said the president of the Community Executive, Ursula von der Leyen.
"We are with all the people in the Canary Islands in the face of the eruption of the volcano in La Palma (…) We are in contact with the Spanish authorities to provide additional support if necessary," said von der Leyen on Twitter, who is in New York to attend the UN General Assembly.
---