The impressive images of the 'lava tsunami' after the overflow of the main cone of the La Palma volcano
---
After the main cone of the volcano Cumbre Vieja de La Palma, overflowed last Thursday night, the lava began a frenetic race down the hill with a big amount of magma and it moved at great speed.
This 'lava tsunami' once again shows that the end of the eruption is not near and that the volcano of La Palma is in full maturity. This is also corroborated by the seismic activity of the area, the gases expelled by the volcano, and the bulging of the ground.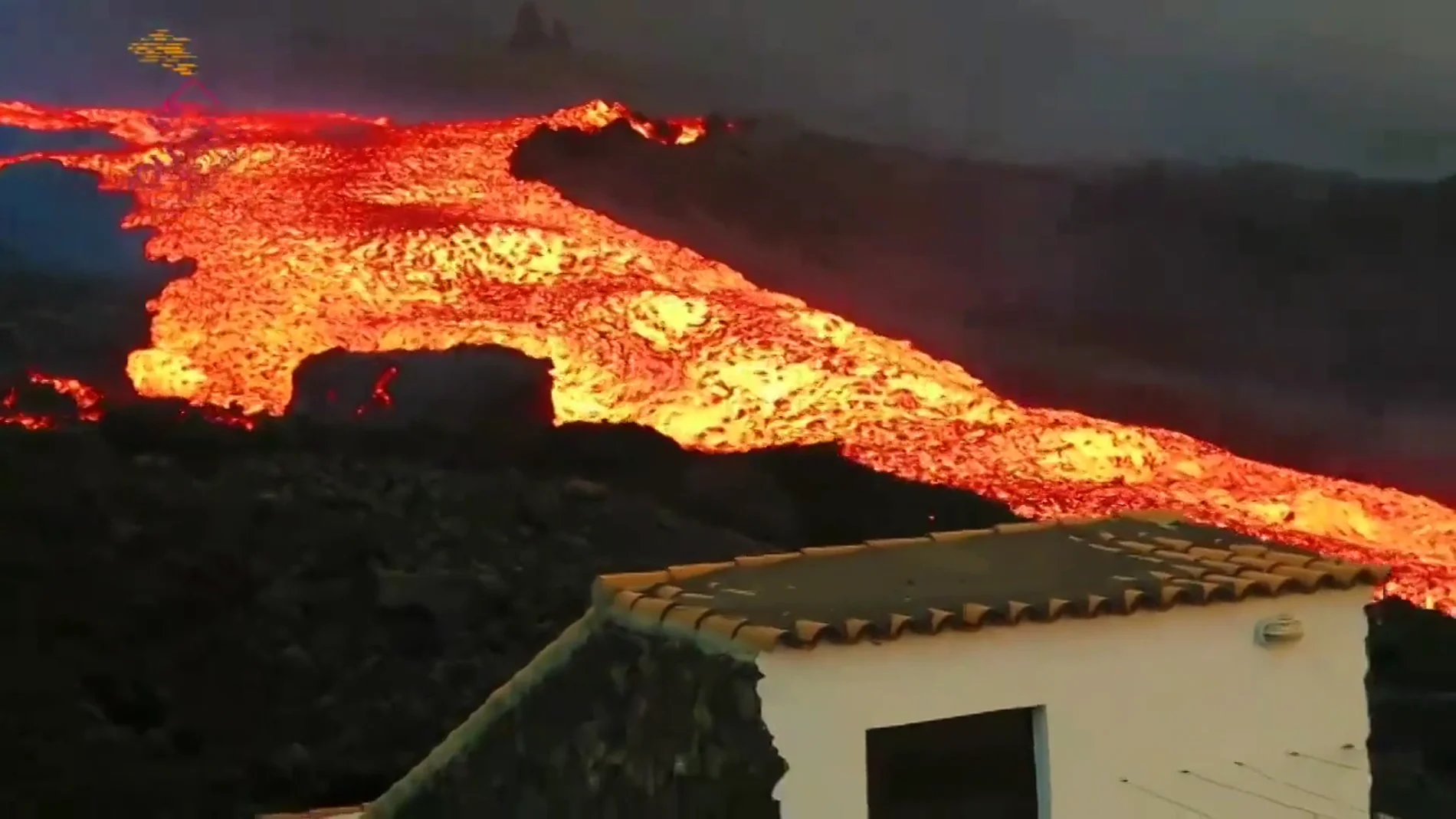 Meanwhile, the lava from the north continues to advance, which yesterday led to the evacuation of another 300 residents of the neighborhood of La Laguna, in Los Llanos de Ariadne.
Underground, at depths of more than ten kilometers, the seismicity is maintained, which has increased in intensity to reach the maximum recorded in this volcanic crisis, 4.5 magnitude, an earthquake felt throughout the island although it was located 37 kilometers from the surface.
The lava of the La Palma volcano, which has destroyed a thousand buildings, occupies 675 hectares and the maximum width of the flows is 1,770 meters.
At this point, the experts of the Volcanic Emergency Plan of the Canary Islands distinguish two main flows. One of them, called the primigenia, quite slowed down, has three arms, two of them on the south of the mountain of Todoque and one on the north, which has aborted its arrival to the sea.
Of the southern arms, one is the one that has formed a lava delta and has gained ground to the sea and the other that has deviated through El Charco, which has also not reached the coast.
---