The Mossos ask citizens for help to find Judit, a 15-year-old girl disappeared in Barcelona last Saturday
---
The Mossos have asked for the collaboration of the public to find a teenager who has been missing since last February 5 in the neighborhood of Sarrià in Barcelona.
The young woman's name is Judit and it is indicated that she was last seen wearing the following clothes: black leather pants, black sneakers and an orange sweater.
Judit measures about 1.61 centimeters, has brown eyes and brown and long hair.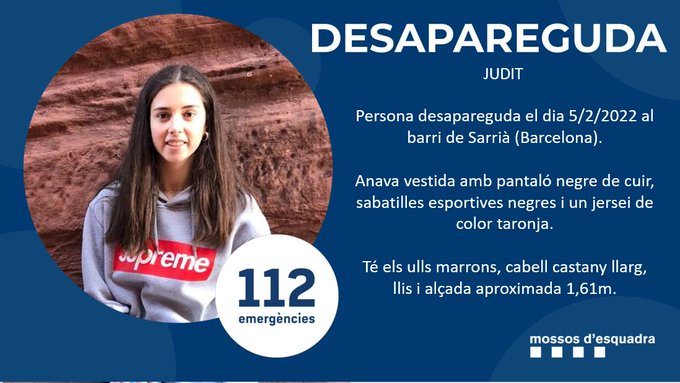 ---