The storm 'Celia' leaves a cloud of "exceptional" Saharan dust
---
The storm 'Celia' will leave strong gusts of wind in the Canary Islands, Balearic Islands, Galicia, Cantabria, Pyrenees and heavy rainfall in Andalusia, according to the State Meteorological Agency (Aemet).
'Celia' also leaves a cloud of suspended dust, known as haze. It is a Saharan dust cloud that causes a reduction in visibility in the Peninsula and the Balearic Islands. This rain of mud, which leaves an orange sky in various parts of the country, will also leave a layer of dust.
In addition, mud rain and suspended dust can affect air quality, being more harmful to health.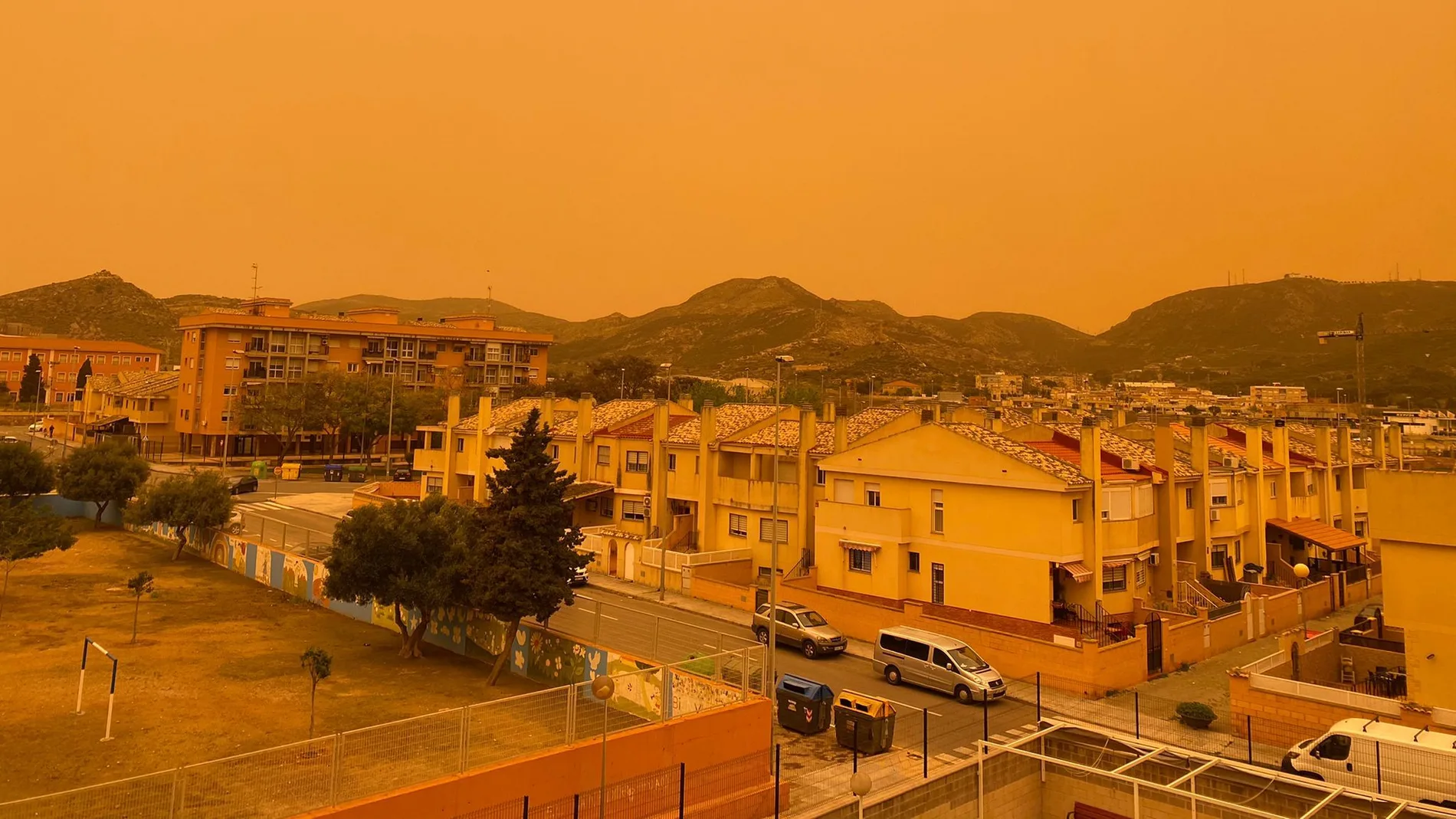 The AEMET ensures that a cloud of dust from the Sahara will continue to arrive, so rainfall may be accompanied by mud and visibility will be reduced.
This phenomenon has been seen especially in the Mediterranean coast, Murcia and Valencia, where an orange sky has been seen. An episode that they call "exceptional" because it has not occurred so intensely for decades.
The phenomenon will be directed from the south to the north by the east of the country, according to sources of the Association of Geographers of Spain (AGE).
The mud rain and the haze cause that dust in suspension is deposited on cars and pavements. A dust from the desert that will leave the streets covered with dust, and may also worsen the air quality that would affect the eyes, nose and throat.
The arrival of dust from the Sahara Desert driven by the winds of the Celia Squall, raises to the category of "extremely unfavorable" air quality in large areas of the country, by the high levels of concentration of PM10 particles, seriously affecting health.
The mud rain leaves a layer of dust that covers cars, buildings and streets. Air quality is "extremely unfavorable" in Murcia, Alicante, Almería, Madrid, Albacete, Guadalajara, Segovia, Ávila and Burgos.
It is also "unfavorable or very unfavorable" according to the ICA index in Cuenca, Comunidad de Madrid, Ciudad Real, Valladolid and León.
It is recommended to reduce all outdoor activity and use protection for outdoor work.
---