Huge flames devour up to 8 buildings and leave 4 injured, one serious, in a fire in the Eixample of Barcelona
---
Four people have been injured, one of them of a serious nature, in the fire that broke out this morning in a building in Barcelona. This fire was caused by a "strong explosion" of unknown causes.
The fire ended up affecting eight neighboring buildings. The explosion occurred in a ground floor of 73 València street, in the Eixample, and has caused injuries to four people who have been transferred to hospitals, reports the City Council. Among them there is one serious injury, two less serious and one minor.
The seriously injured and the two less serious have been evacuated to the Vall d'Hebron hospital in Barcelona, while the one with minor injuries has been transferred to the Sagrat Cor. The seriously injured person is the owner of the bar, where the fire started. She is in police custody. The police suspect that she might be responsible for the explosion. In addition, 34 other people have been treated by the health services. All of them have been discharged at the site.
The explosion occurred just before four in the morning, around 03:50 hours. A fire that ended up affecting eight buildings nearby. The Mossos d'Esquadra have opened an investigation to try to determine the causes.
"All the hypotheses are being studied," explained Víctor Molinet, Barcelona Fire Marshal. It indicates that what is known with certainty is that the explosion has occurred in a bar.
The neighbors had denounced the bar on several occasions for the inconvenience it caused. Nearby sources explain that the Urban Guard went last Friday to seal the premises in a preventive way. However, when they arrived they found it closed. According to the neighbors, the owner had threatened to burn it one day.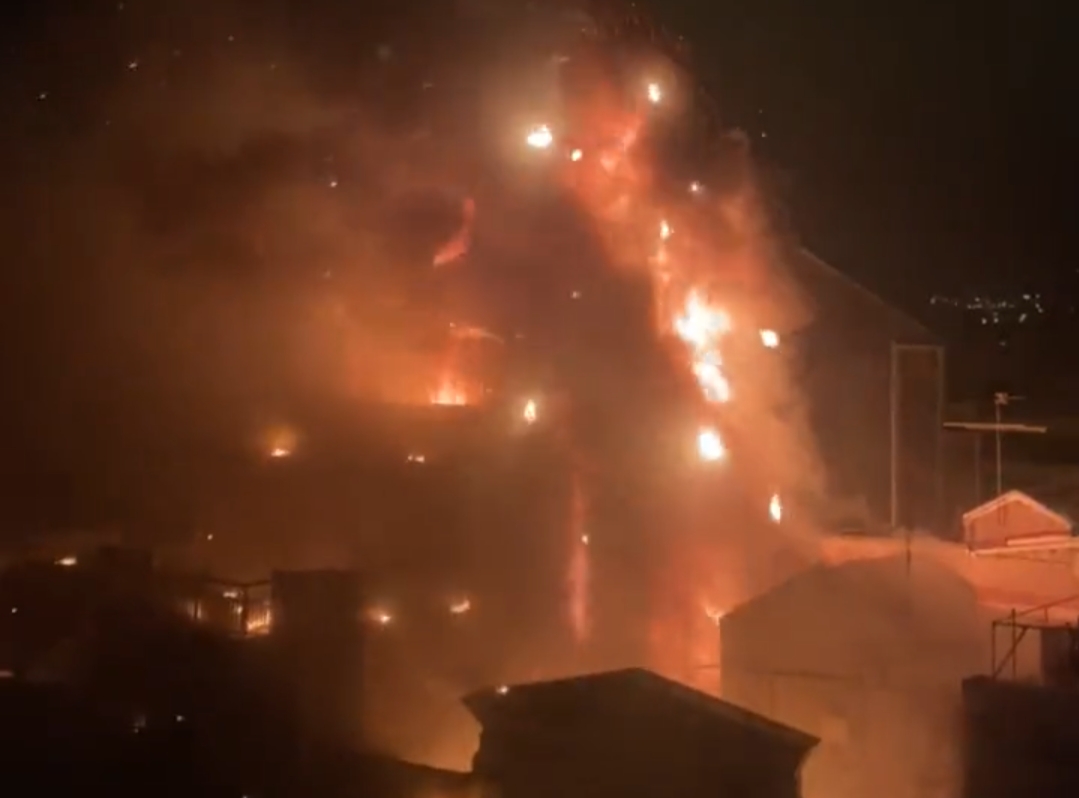 Once the fire had been extinguished, the Barcelona Fire Department inspects the affected buildings. All of them are located on the streets València, Calàbria and Avenida de Roma. The images show how the flames fly over the area with virulence and devour everything that is within reach before fireballs from the bar up.
Some residents have been able to return to their homes. The most affected building is the one where the premises is located, which has suffered structural damage. Of the neighbors, 22 will not be able to return due to the severity of the damage after the fire. Residents of Avenida de Roma were able to access their homes during the morning, although there have been "fires of some importance" on two of the floors.
---