Terror and chaos, the images of the moment after the shooting in New York
---
Panic, terror and bewilderment. Dozens of people run out of the New York subway cars and flee to the platform after a shooting. The event triggered scenes of chaos.
At least 29 people were injured, 10 of them by gunshot wounds, as a result of the shooting on the subway in the Brooklyn neighborhood. Five of the wounded are in critical condition.
The incident occurred around 8:30 local time, shortly before the convoy entered the 36th Street station in Brooklyn. Armed, the suspect detonated two smoke bombs in the car and shouted loudly before firing: "Start running," according to the Daily News.
The images show how the doors of one of the trains open. Then, terrified passengers start coming out of the smoke coming from the inside. Three people limping between them. One of them lies on the platform floor after leaving a trail of blood. Another leaves accompanied by another person to get out of the car.
Bags, backpacks and other personal items are left behind after passengers run away. At another extreme, passengers are seen huddling as they hear the shots.
The assailant reportedly opened fire with a Glock pistol, but the weapon jammed. From the crime scene they recovered a Glock 17 9mm gun with three magazines, along with two unexploded smoke bombs.
The metro area has been cordoned off. Following the announcement, dozens of NYPD vehicles stepped into the four surrounding blocks. Almost a day later, the investigation continues.
NYPD has identified Frank James as a 'person of interest' in the subway attack. He is a 62-year-old man that the authorities are looking for, although it has not been established whether he is the perpetrator.
Authorities found at the crime scene a key to a U-Haul rental van, which in turn led to the location of the vehicle on a main road in Brooklyn. The van has been cordoned off and is under investigation, according to the head of the police unit, James Essig.
Frank James was identified as the person who rented the van. The police try to "locate him to determine his connection to the subway shooting, if any".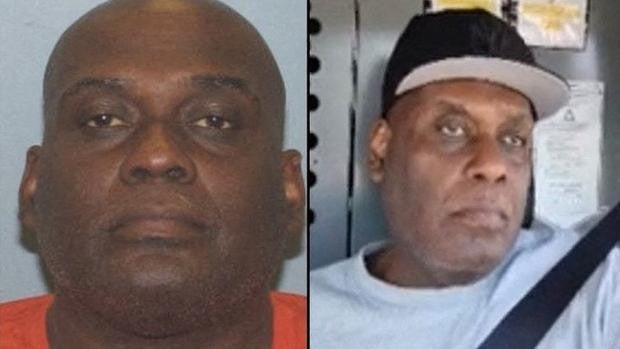 The perpetrator dropped two smoke bombs on the second train car on the N-line when it was between the 59th and 33rd Streets stops in southwest Brooklyn. At least 33 shots were fired with a 9mm Glock weapon, injuring 10 people.
A 9mm Glock 17 with three magazines, two unexploded smoke bombs and petrol were recovered at the scene, among other items. The police asked the public to help find Frank James. A total of $50,000 reward is offered for any information that may lead to your location.
In addition to the 10 wounded by gunfire, 13 other people had to be treated for smoke inhalation or panic attacks, according to the latest official figures.
---